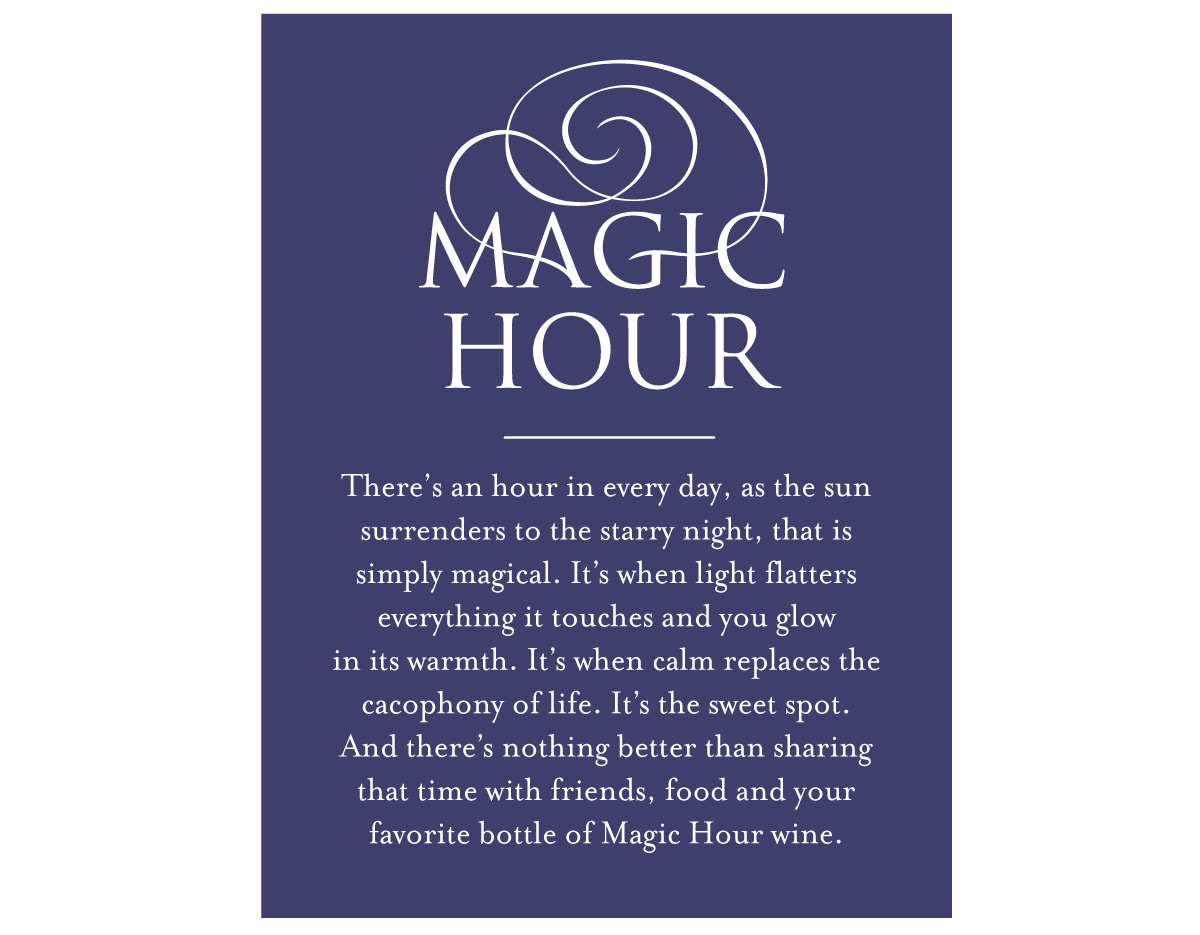 Words and design must work together to build a brand story. For Magic Hour Wines, Johnston produced the back label copy shown here. She went on to design numerous marketing materials out of this story, coupled with the design elements she created for the front label, providing the client with everything they needed for a cohesive, memorable launch. 

Johnston works with Sutter Health's professional copywriters to come up with compelling communications, such as the bus banner shown here.
Johnston can illustrate with bold shapes and colors (see 
Headsnapper
), or with sophisticated calligraphic lines in black and white, as shown here in the label she designed for Asador. She has a unique ability to capture the essence of a person or object with only a few lines and shapes.