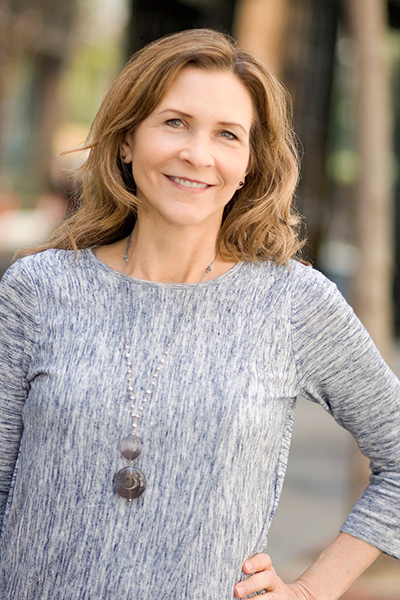 Gail Johnston is an award-winning graphic designer who has been a key player in the successful launch of hundreds of new products and services. With a B.F.A. in Communication Arts and a background in New York City agencies and San Francisco design studios, she has extensive experience designing logos, packaging, point of sale, collateral materials, social media campaigns, trade show graphics and more. For over 25 years she has managed her own business, serving clients in industries ranging from wine and spirits to bioscience and healthcare.
"These designs look great...again. We are so impressed with the work you do for us!"
— Stephany Kirby, Marketing Professional, The Wine Group
"I've really come to depend on you for good ideas and design, amazing attention to details and the ability to multi-task."
— Lena Chow, Founder, City of Paris, Inc.
"You always exceed our expectations."
— Christina Elliott, Marketing Communications Manager, GE Commercial Solutions
"It is such a relief to work with someone as detailed as you."
— Marcelo Vigo, Project Specialist, San Francisco Health Plan
"Gail, you streamlined a complicated design process. Neither of us can believe it was just that easy (for us). We can't sing your praises enough."
—Kate and Nick David, Owners of DnB Painting; Founders of Ansanm Haiti
"I thank my lucky stars every day that we were introduced to you. The artistic talent, level of professionalism, and patience that you have given us during our start-up is so appreciated. We get compliments daily on our label designs and branding. We had no idea how badly we needed you, but now we do. Thank you!"
—Meredith Coghlan, Proprietor, Building 43 Winery
"We are amazed at how quickly you caught the essence of our brand. The POS you designed for us is perfect."
— Matt Daley, Brand Manager, The Wine Group
"Seriously great work, Gail."
— Shaun Ralston, Regional Manager, Sutter Health
"These designs are amazing. We love working with you!"
— Morgan Horwood, Project Coordinator, Sutter Health
"You captured my vision exactly. I constantly get compliments on my new label."
— Jason Boyd, Owner of Old Oak Ranch Vineyards
"Gail is a wonderful designer who understands business as well as the arts."
— Michael van Duren, M.D., M.B.A., Variation Consulting Group