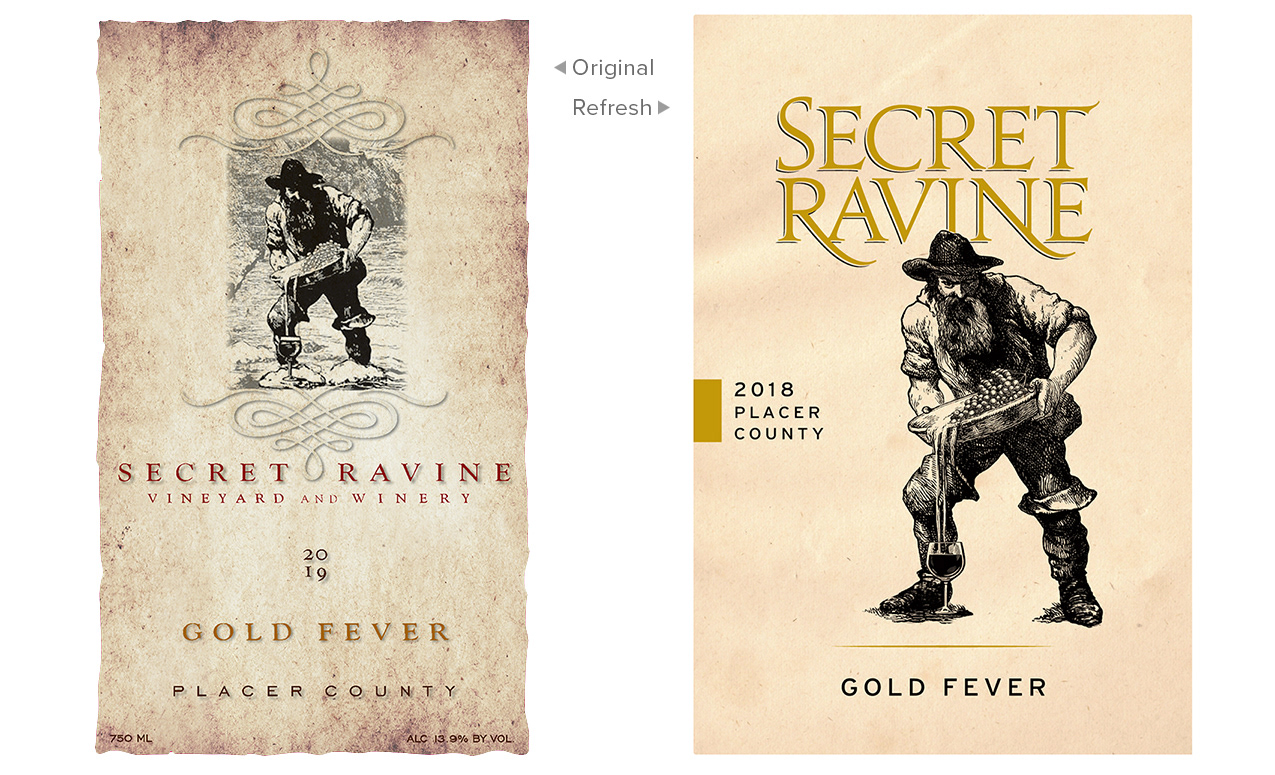 Johnston is often hired to refresh a brand that is getting stale. The brand usually has loyal fans, so elements must be retained in the new look, but somehow it needs to be brought up-to-date. Secret Ravine came to me with the label on the left. They were ready to lose the old miner, an image they had built their brand on years ago. I felt there might be more life in the miner, so I cleaned him up from head to toe. The glass, pile of grapes and juice pouring out of the pan were also better defined. Secret Ravine was thrilled! I presented a few completely different concepts as well, but they fell back in love with the miner panning for wine and chose the label design shown here on the right.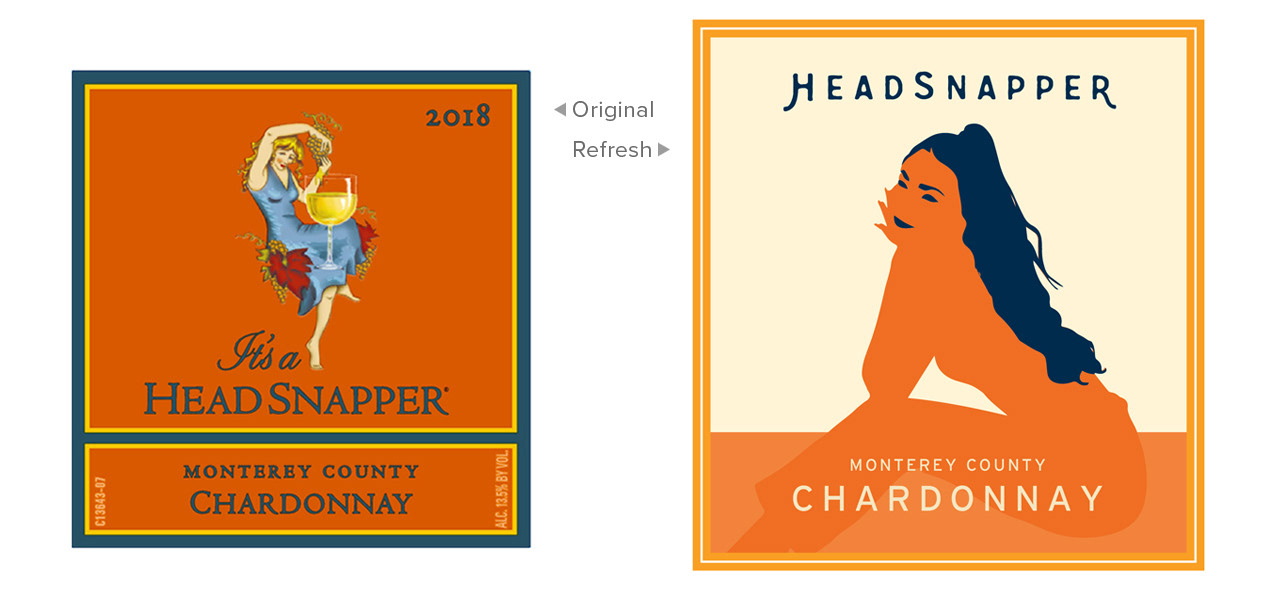 The brand Its's a Headsnapper is easily identified by the bright orange color. For a brand refresh, the color had to be retained, but the old fashioned illustration of the giddy woman had to go. My concepts included the label design shown here with a contemporary bold illustration of a head-turning woman with a mischievous smile on her face. Making the woman herself orange, verses a flesh-toned color, hints at diversity. Simplifying the brand name to one word makes for a cleaner, more confident brand. 
Pacific Peak wanted a more contemporary package design to appeal to wine drinkers who were less concerned with tradition. They requested a clean (less busy) design that could be altered through color changes to make a full line of varietals. I achieved their goals with a graphic mountain range that changed colors for each varietal, updated typography, and the creation of a seal to add a feeling of authenticity for a brand that was established but still relevant.